What if your outfit sparked a conversation? What if what you wore gave back to the community or your favorite cause?
Change requires action.  Momentum.
We have a vision for a world where the clothing you wear achieves exactly this. A world where your garments are pieces of art that you are proud to wear. This is why VESEY started VZCharity in 2020. We are building a platform where change creators like you can work with us to customize your clothing.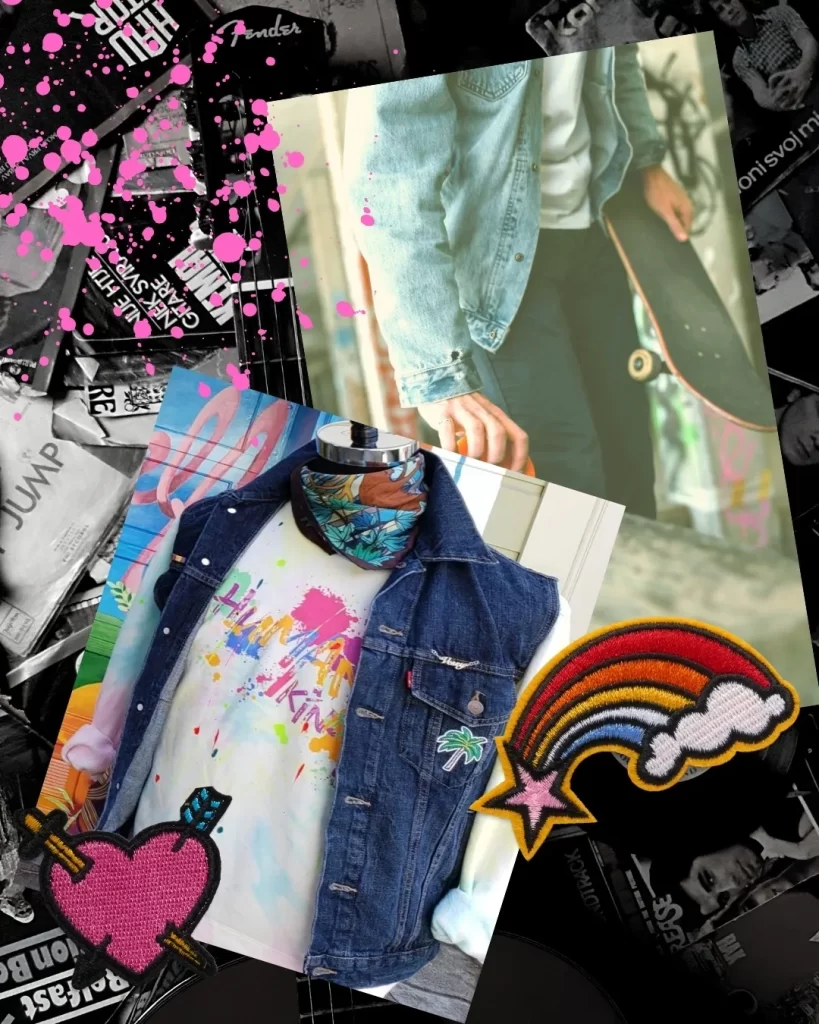 PARTNERS IN ACTION 
In the background, our team sources and connects with innovative non-profit organizations like Love One community (link to a video) that are rolling up their sleeves, focusing on solutions, and directly improving communities and the lives of the people who live in them. When our customers shop any humanity / human kind / human race  inspired wearable products on our online charity boutique – SHOP HERE – 100% of profits are donated to humanitarian nonprofits like Love One.
---
HOW WEARABLE ART CAN HELP YOU GIVE A VOICE TO A GOOD CAUSE 
You can make a statement when you walk into a room.  
What you wear says something about you. We all know this. When you get on an airplane.  When you attend a family wedding. When you meet a new friend: 
That's why the apparel industry is a $300 billion dollar annual market in the United States. So why not make what you wear an important decision?
Who made your clothes? 
What are your clothes made out of?
How much carbon emissions came from your favorite pair of pants??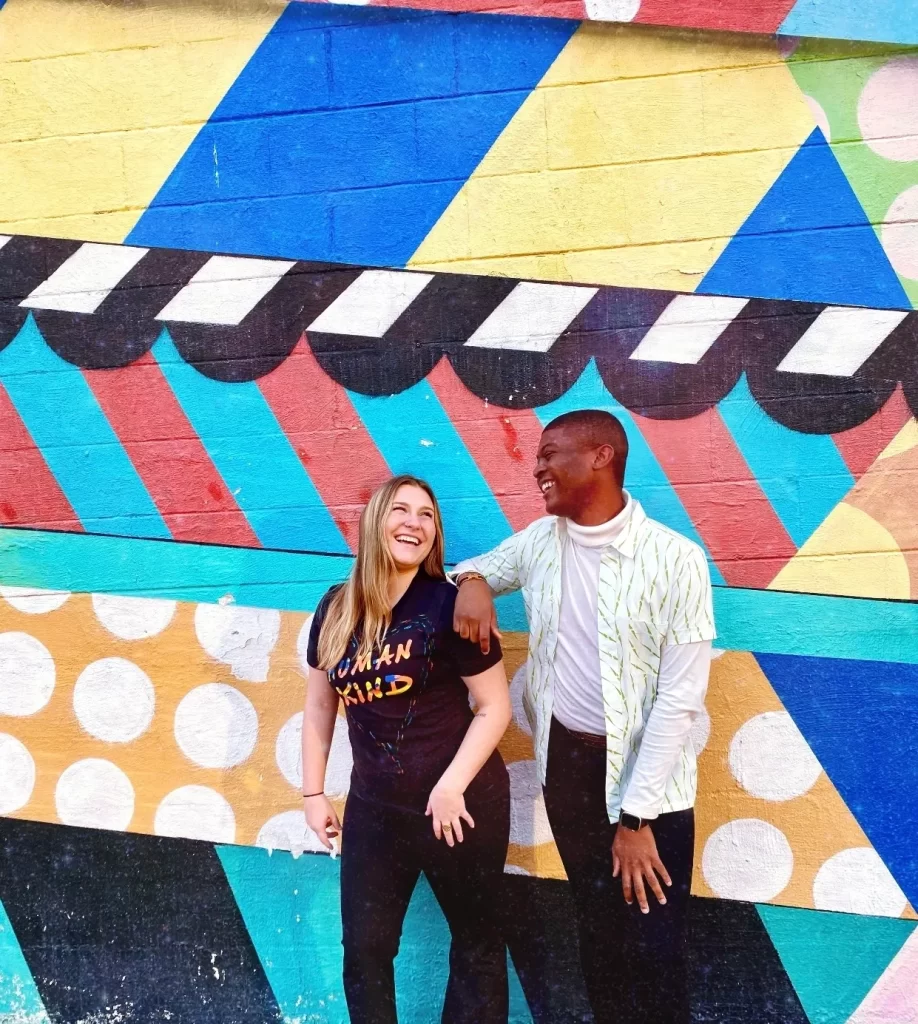 In truth, you CAN wear your heart on your sleeve.  
We are here to make it fun to support the causes you care about, while looking good and feeling good about the clothes you wear.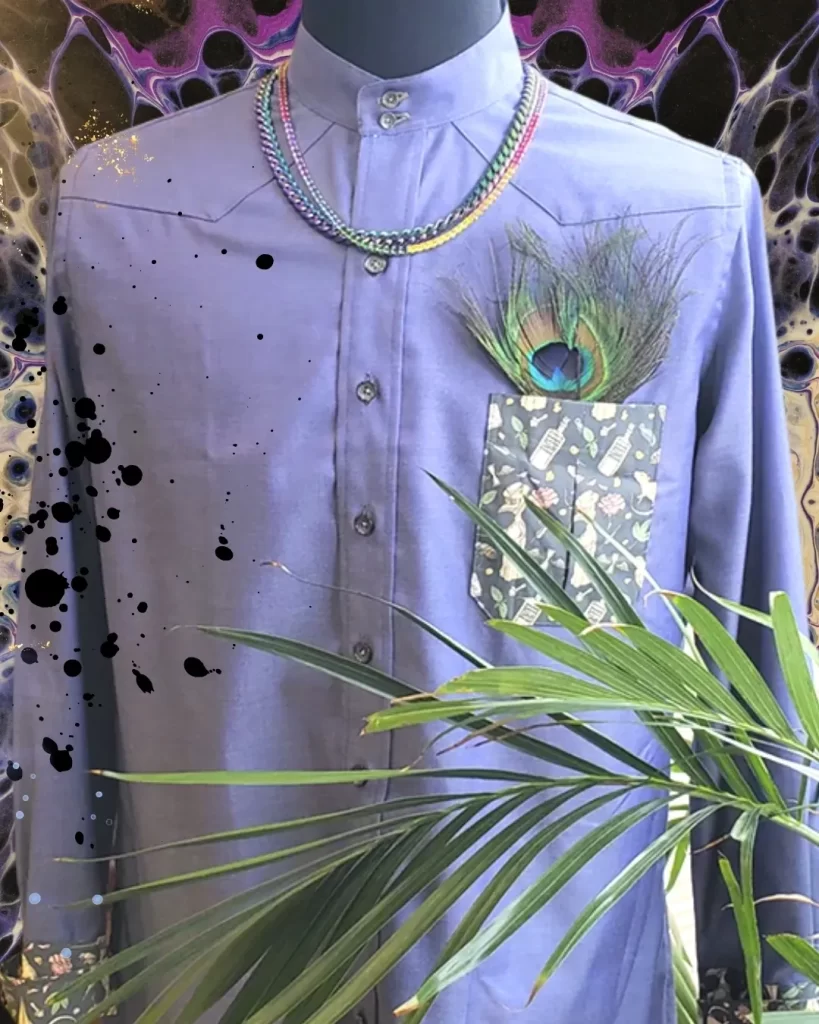 PANDEMIC POCKET SHIRT – SUPPORT HEALTH EDUCATION – SHOP HERE 
For Alfonzo, our Arts and Communications Lead, this means living a life in truth, helping others, pushing past barriers and spreading positivity. "Building community and helping others are the values I was raised with. Using my talent for design to help build a fashion company that gives back is a way for me to be aligned with something bigger than myself. If I inspire others by my personal style, the risks I take, or the way I express myself, then I succeeded in my purpose"
In a world that is collectively spearheading change, we ask all dreamers, visionaries, and change advocates to wear your purpose.
---
ABOUT VESEY
In a global industry dominated by fast, disposable fashion, Vesey Exclusive's mission is to create quality clothing that not only endures but has a positive impact on the earth. Since 1709, the Vesey family has taken action towards equality for all individuals. 

LEARN MORE ➤ https://veseyexclusive.com/about

CONNECT WITH VESEY EXCLUSIVE ➤ https://veseyexclusive.com/
Youtube channel:  https://www.youtube.com/channel/UCat5… 
Twitter: https://twitter.com/VeseyExclusive
Instagram: https://www.instagram.com/veseyexclusive
Facebook: https://www.facebook.com/VeseyExclusive
Pinterest: https://www.pinterest.com/veseyexclus…
CONNECT WITH VZ CHARITY ➤ https://vesey.shop 
Instagram: https://www.instagram.com/veseycharity/