Pride Month is here, and fashion brands are showing their support for the LGBTQIA+ community by releasing limited-edition collections and making donations to organizations that support and uplift the community.  
*Written by: Danielle Cohen
Here are some of our favorite fashion brands that are known for giving back: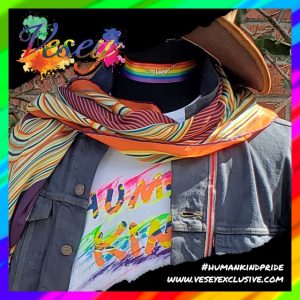 Converse    Converse has been a longtime supporter of the LGBTQIA+ community and has consistently made contributions to organizations like the It Gets Better Project, BAGLY, the Ali Forney Center, and Out MetroWest. Last year, Converse celebrated Pride with a collection of shoes, sunglasses, and apparel inspired by "celebrating the joy in finding your pride," in addition to campaign visuals featuring six LGBTQIA+ All-Stars.    
American Eagle   American Eagle partnered with musician and activist mxmtoon on an exclusive, limited-edition collection featuring denim, tees, accessories, and much more. Since first partnering with It Gets Better in 2017, AE and Aerie have helped raise over $3 million for the organization, helping to launch a new initiative called 50 States, 50 Grants, 5,000 Voices to empower, uplift, and connect LGBTQ+ youth through school-based projects across the country.    
Reebok    Reebok's Pride campaign last year was centered around the pioneers of the ballroom and vogue scenes. Proceeds from the collection directly benefited the Sylvia Rivera Law Project, a legal aid organization that supports low-income or people of color who are transgender, intersex, and/or gender non-conforming folx.    
Calvin Klein    Calvin Klein raised $400,000 for various charitable causes championing LGBTQ+ equity and safety. The brand also has a continuing partnership with PFLAG National, Transgender Law Center, and the BlaQ Aboriginal Corporation in Australia.   
Fabletics    Active lifestyle brand Fabletics is making a $25,000 donation from the net proceeds of its United In Pride collection, which benefits GLAAD.  
Kate Spade    In addition to launching a rainbow capsule collection of handbags, ready-to-wear, jewelry, and more in honor of Pride, Kate Spade will donated 10% of profits from The Rainbow Shop (up to $70,000) to The Trevor Project.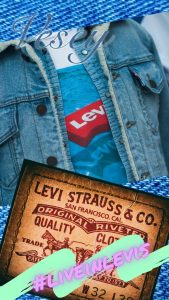 Levi's retro-inspired Pride collection features apparel and accessories showcasing the Pride rainbow. Levi's also makes an annual $100,000 donation to OutRight Action International, an organization that works to advance LGBTQ+ rights worldwide.    
Gap    Gap is celebrating World Pride by releasing a capsule collection of artist-designed tees and donating $50,000 to GenderCool, a youth-led movement dedicated to empowering trans and non-binary folx.    
Vesey    Dedicated to creating clothing with a cause, Vesey Charity helps  individuals express their purpose through fashion. During SF Pride month, 100% of profits from custom design projects support the San Francisco Pride nonprofit organization.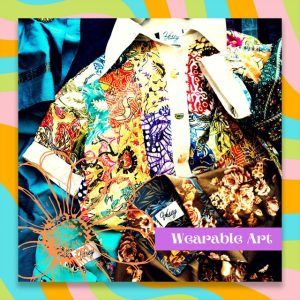 We're grateful for all fashion brands stepping up to support the LGBTQIA+ community during Pride Month. By releasing collections that celebrate diversity and making donations to organizations that support the community, these brands are helping to create a more inclusive world.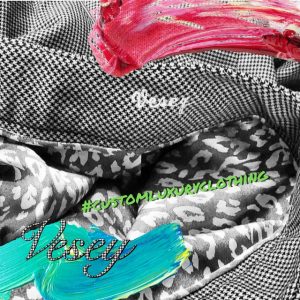 Look good as you do good! 
What would you design if your clothing could spark a conversation for societal change? – Head to our Youtube for the latest inspiration!  
---
---
ABOUT VESEY
In a global industry dominated by fast, disposable fashion, Vesey Exclusive's mission is to create quality clothing that not only endures but has a positive impact on the earth. Since 1709, the Vesey family has taken action towards equality for all individuals.
LEARN MORE ➤ https://veseyexclusive.com/about
CONNECT WITH VESEY EXCLUSIVE ➤ https://veseyexclusive.com/
Youtube channel:  https://www.youtube.com/channel/UCat5… Instagram: https://www.instagram.com/veseyexclusive Facebook: https://www.facebook.com/VeseyExclusive Pinterest: https://www.pinterest.com/veseyexclus…
CONNECT WITH VZ CHARITY ➤ https://vesey.shop
Instagram: https://www.instagram.com/veseycharity/