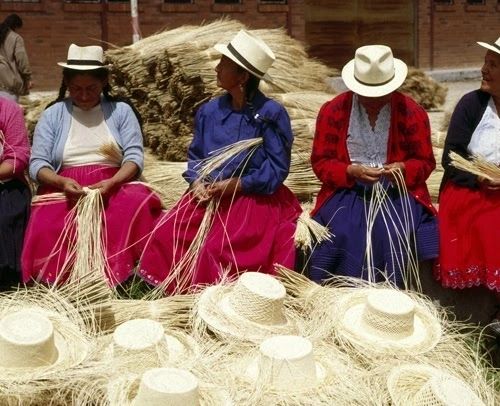 The Panama hat isn't from Panama at all. It originated in Ecuador in the 1600s. Some say its origins predate that to the time of the Incas. Panama Hats are made from straw from the leaves of the Jipijapa palm. Also known as the Toquilla Palm. This resilient plant is a cousin to the palm tree. 
In 1835 entrepreneur Manuel Alfaro began making and exporting Panama Hats to the United States. In 1906 President Roosevelt was photographed wearing a Panama hat during his visit to the construction of the Panama Canal and a trend was born. 
Since Roosevelt, Panama Hats have been worn by many style icons including Humphrey Bogart, Gary Cooper, Johnny Depp, and Lupita Nyong'o.
The Panama Hat has become a fashion must have that can elevate a look from "just clothes"… to STYLE. We salute you Panama hat! Hats off to the country of Ecuador for bringing us sophistication with ease. Happy Independence!
By: Yayne Wondaferow