The clothing you wear is the vehicle for your Creative and Purposeful Expression.  
With the possibility of discourse at our fingertips, what you wear can be the spark to a much needed conversation. 
Being able to have fruitful engagement with individuals from all walks of life and belief systems is pivotal to create the change we want to see in the world. 
When you use your voice thoughtfully, patiently, and openly, your purpose is more likely to be understood.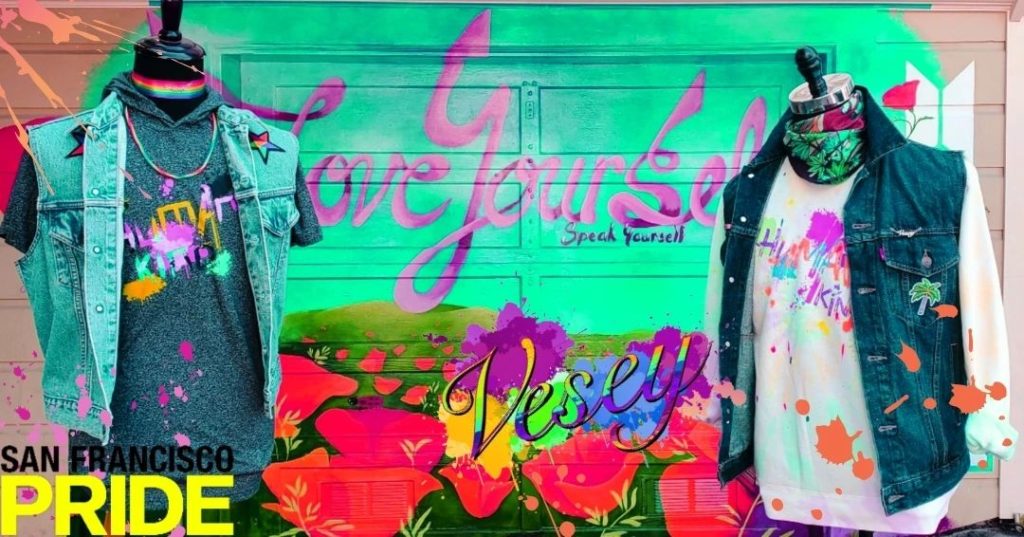 This Pride season, Vesey, Vesey Charity, and Vesey Revolution invite you to reflect and take action.  When your expression triggers a conversation, it is a wonderful opportunity to make a new friend. What personal truth or view point would you like to share?
---
ABOUT VESEY
In a global industry dominated by fast, disposable fashion, Vesey Exclusive's mission is to create quality clothing that not only endures but has a positive impact on the earth. Since 1709, the Vesey family has taken action towards equality for all individuals. 
LEARN MORE ➤ https://veseyexclusive.com/about
---


CONNECT WITH VESEY EXCLUSIVE ➤ https://veseyexclusive.com/


Youtube channel:  https://www.youtube.com/channel/UCat5…
Twitter: https://twitter.com/VeseyExclusive
Instagram: https://www.instagram.com/veseyexclusive
Facebook: https://www.facebook.com/VeseyExclusive
Pinterest: https://www.pinterest.com/veseyexclus…

CONNECT WITH VZ CHARITY ➤ https://vesey.shop
Instagram: https://www.instagram.com/veseycharity/